3 Minute Read: 
Patients may be wondering what is next for them when stay-at-home orders seem to affect every part of their lives, including their access to dental care. Some patients may have even been preparing for treatment before their city jurisdiction decided to reinstate stay-at-home orders.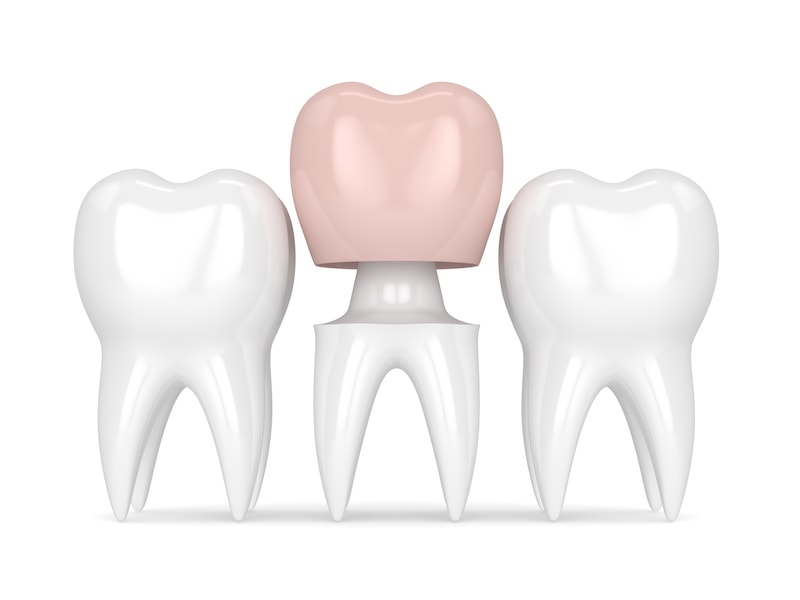 Considering all of the COVID-related unknowns going on right now, many patients are feeling unsure about whether or not receiving dental crowns or bridges is appropriate at the given time. Unfortunately, dental treatments are not always elective, and it isn't wise to postpone needed treatment indefinitely. Additionally, complications with your dental crowns, bridges, or implants can occur at any time, and these issues require immediate attention.
So, what do you do if you need dental assistance in the time of COVID?
How Can I Get Professional Dental Advice During COVID?
The first step to scheduling a dental appointment during COVID is to contact your dentist to learn about your area's current regulations as well as your dentist's ongoing commitment to patient safety. Many dental offices have implemented new policies for the sanitation and sterilization of their offices. 
Steps are continuously being taken to ensure your safety should you have to visit us for an appointment or treatment.
Even though the concept of dental treatment may seem frightening right now, there is little additional risk, and dental care is necessary if you are experiencing a problem.
What Can I Do At Home to Take Care of My Crowns, Bridges, or Dental Implants?
Due to current concerns, more people are staying at home. This makes at-home oral care all the more important. This may include doing the best you can to maintain the integrity of your crowns, bridges, or dental implants. 
If you experience a problem with your crown, you should take precautions until you can see your dentist. 
This includes:
Avoid biting on hard foods

Considering a temporary dental reinforcement, such as Tempit® 

Tempit® is a specialized paste that offers temporary filling and loose cap repair. Tempit® is a creamy substance that provides patients the ability to temporarily fill and seal their problem areas. Many filling repair creams can be found at convenience stores or through your dentist. Patients should understand that this is not an alternative, but an accessory to dental services. 
What If I Have A Dental Emergency During COVID?
Dental emergencies can occur at any time, regardless of what a pandemic has to say about it. If you are experiencing a dental emergency, dentists like Dr. Kohani will still be ready to perform necessary treatments as needed. 
Thankfully, as of now, San Diego dentists are able to practice all forms of dental care. Even if stay-at-home orders are reinstated, we will remain open for dental emergencies.
Want to Learn More? 
If you believe your crowns or bridges are in need of care and would like more information about at-home care, contact La Jolla Cosmetic Dentistry & Orthodontics at 858-295-0603 and receive a professional diagnosis with Dr. Kohani. Schedule a consultation today to learn more!