3 Minute Read: 
If you are an adult who wants to straighten your teeth quickly, accelerated adult orthodontics may be an excellent solution.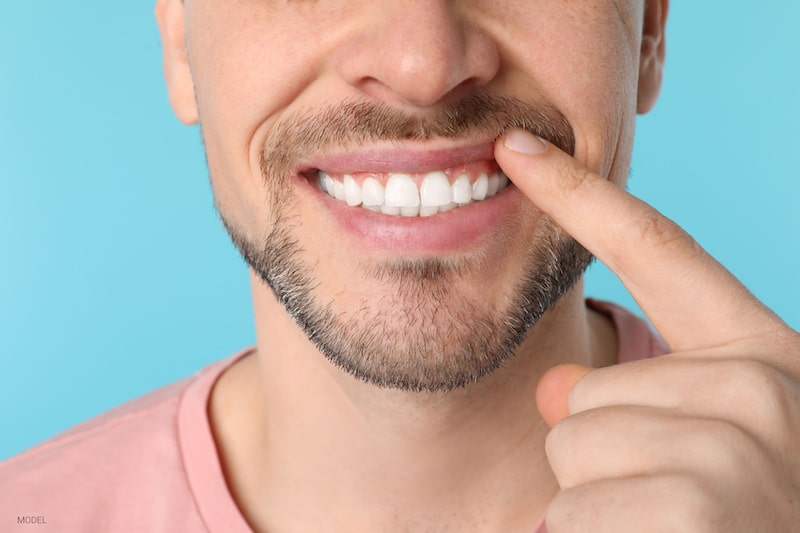 This customized approach may involve one advanced orthodontic method or a combination of techniques that may include Invisalign®.
The truth is, it's more difficult to treat orthodontic issues with adults because their jaws have finished growing.
The Truth About Teeth Straightening
Ideally, severely misaligned teeth and bite disorders are addressed early in childhood, when the jaw is still relatively flexible. This is often followed up with appropriate treatment during the teen years.
For instance, teens with mild to moderate dental alignment problems can use a retainer, metal braces, or Invisalign® Teen to straighten teeth discreetly.
Teeth Straightening Options for Adults
In the past, the only option available for adults who wanted to straighten their teeth was metal braces, often up to three years or more.
Thankfully, accelerated adult orthodontics offers a faster course of treatment that is customized to meet an adult patient's orthodontic and lifestyle needs.
Understanding the
Benefits of Accelerated Adult Orthodontics
Besides aesthetic benefits, the proper alignment of teeth provides the well-balanced bite and effective chewing surface necessary to begin a healthy digestive process. It also allows the mouth and jaw to move freely and rest comfortably. 
Problems like crooked and twisted teeth, overbite, underbite, and crossbite can lead to temporomandibular joint (TMJ) pain, tooth grinding (bruxism), and even broken teeth.
Accelerated adult orthodontics offers patients a straighter, more beautiful smile and can prevent or relieve serious problems faster than traditional treatments.
Getting Straighter-Looking Teeth With Cosmetic Dental Treatments
In some mild cases where only one or two teeth are out of place, you may receive ceramic crowns or porcelain veneers to modify these teeth for the desired results. 
However, if there is a problem with bite alignment or several teeth are crooked and misaligned, cosmetic treatments cannot correct them, and you remain vulnerable to jaw pain and structurally damaged teeth. 
Getting Fast Results With Accelerated Adult Orthodontics
Advancements in orthodontic treatments have led to the development of the following devices for faster — yet still comprehensive — results:
Nickel and titanium wires

Heat-activated wires

Super elastic wires

Smart brackets
These components of accelerated orthodontic treatment can better manipulate teeth, underlying tissue, and bone while allowing the orthodontist to make more frequent adjustments.
Rather than wearing braces for three years, you may be able to achieve your desired results in eight months or less. This treatment plan often involves wearing accelerated braces for the first portion of treatment and Invisalign® for the remaining time.
Accelerated Orthodontics in San Diego
for Healthy, Straight Teeth Fast
At La Jolla Cosmetic Dentistry and Orthodontics, Dr. Kohani has the skills and experience to ensure you achieve the straight, healthy, and well-balanced smile you long for.
He also offers clear brackets and braces that are less invasive than most cosmetic procedures and don't damage tooth enamel.
Learn more about how to straighten your teeth fast and the many options available at La Jolla Cosmetic Dentistry and Orthodontics.
Call (858) 295-0603 to reach our San Diego Dental Office and schedule a consultation.