2 Minute Read: 
If you have multiple cosmetic dental concerns, a customized smile makeover can transform your smile from drab to dynamite. 

You might even be surprised at how simple it can be to improve the appearance of your teeth, often in only one day!
Smile Makeovers in Only One Da
y
There are a number of cosmetic dental treatments that dental practices equipped with CEREC® technology can complete in a day. 
These include:
Teeth Whitening
In-office or chairside teeth whitening can brighten teeth up to eight shades in about an hour. This treatment works best on extrinsic stains caused by consuming dark liquids like coffee, tea, grape juice, and red wine or using tobacco products.
Teeth whitening is not recommended for intrinsic discoloration due to illness, medications, or genetics. These types of stains are better treated with veneers.
Dental Veneers
Composite and porcelain veneers can be crafted the same day with CEREC®. Veneers can transform teeth that are affected by the following conditions:
Deeply discolored teeth

Mildly misaligned or

gapped teeth

Teeth with chips

or cracks

Small, misshapen, or

worn-down teeth
Dental Crowns
Dentists who use CEREC® can fabricate dental crowns right in the office to treat cosmetic dental issues in one day, including:
Teeth that are broken

Teeth that are damaged

due to extensive

decay

Teeth with deep cracks

Teeth that have undergone

root canal therapy

 
More
Extensive Smile Makeovers
If your smile requires orthodontic, tooth replacement, or significant oral health services, you may need to visit the dentist two or more times to correct these issues. 
Treatments to address serious dental concerns may include:
Teeth with less serious oral health issues can be easily addressed with a cleaning or simple fillings before cosmetic treatment begins.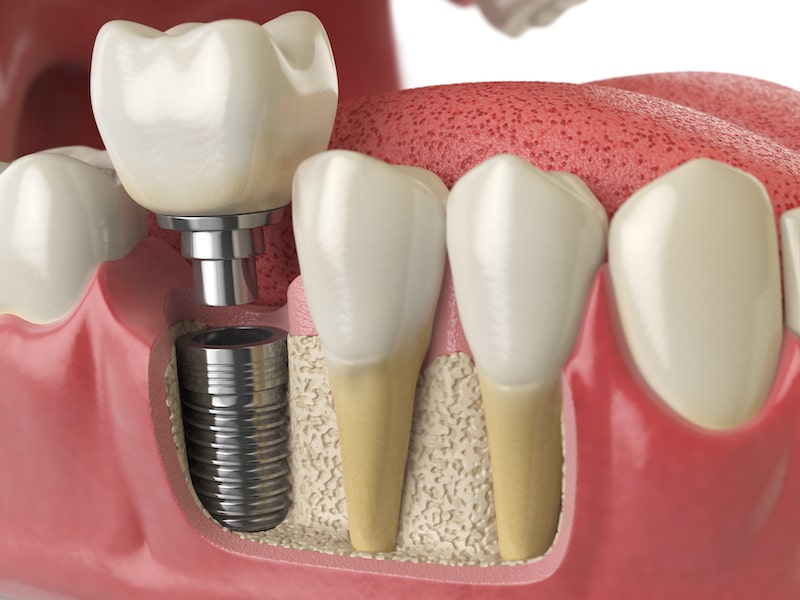 Your
San Diego One-Day Smile Makeover
Experts
When seeking to improve the look of your smile, you can trust Dr. Kohani at La Jolla Cosmetic Dentistry & Orthodontics to provide you with a wide range of cosmetic dental services in San Diego, California. He offers same-day smile makeovers and comprehensive dental treatments to ensure your teeth are healthy and beautiful.
Contact La Jolla Cosmetic Dentistry & Orthodontics to discuss your San Diego smile makeover needs today! Call us today at (858) 281-0653 or scroll down to fill out our online contact form.