3 Minute Read: 
The quality of your smile contributes immensely to both the aesthetic of your face and the impression you make on the people you meet.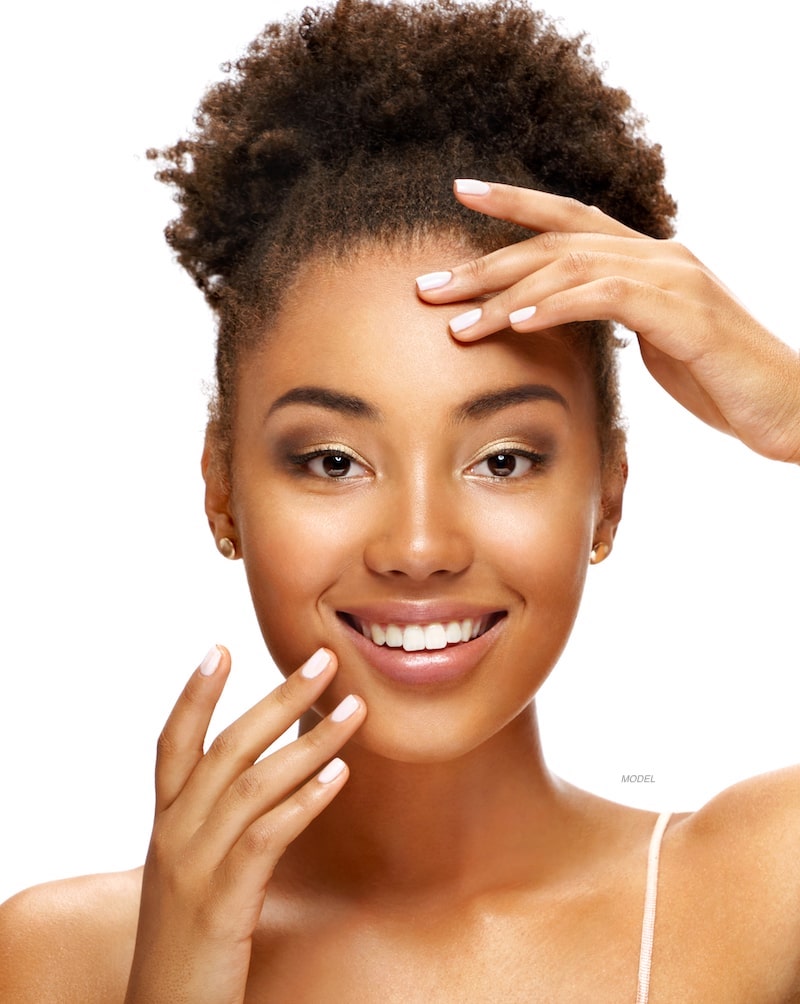 Oral health should always be the priority when it comes to your teeth and gums. However, their appearance is also important and requires your attention, especially if you have a special event approaching. 
5 Common Cosmetic Dental Issues
Consider receiving a smile makeover if you are experiencing more than one of the following issues with your teeth or gums: 
Stained teeth

Crooked or misaligned teeth

Small, misshapen, or chipped teeth

Broken or severely decayed teeth

Missing teeth
What Is Included in a Smile Makeover?
A smile makeover is an entirely customized combination of dental procedures and can include any treatment designed to improve the look of your smile and restore your confidence.
The following treatments are widely available to correct purely cosmetic dental issues:
Dental services that treat both cosmetic and functional dental problems include:
A smile makeover may include two or more of these dental treatments, chosen just for you. The best part of this treatment is that you can address multiple cosmetic dental flaws that detract from your natural beauty.
How Long Does a Smile Makeover Take?
Depending on your needs, a qualified cosmetic dentist can complete a smile makeover in only one day or over several months if orthodontic or tooth replacement services are needed. 
Teeth that are significantly misaligned often require straightening before other cosmetic procedures can begin, but slightly crooked or misaligned teeth can often be treated with crowns or veneers.
One-Day Smile Makeovers
Dentists equipped with CEREC® technology can typically create porcelain crowns and veneers in about an hour after obtaining a digital impression. This is beneficial if you have discolored, chipped, or damaged teeth. 

Chairside teeth whitening also takes about an hour to achieve ideal results. These dental treatments can be combined to address multiple issues and complete your smile makeover in only one day. 
At-home teeth whitening is also available, but it generally takes about two weeks to see your desired results.
Teeth straightening with Invisalign® can take anywhere from six months to a year and a half, and dental implants require time for the artificial root to fuse with the jawbone, so naturally, these treatments take longer.
Planning Your
Smile Makeover Before a Special Occasion
Several events may encourage you to address cosmetic dental issues; some of these include:
Your wedding

High school or family reunion

Dream vacation

High school or college graduation
If you want to look your best or make a good impression during a special occasion, consider your cosmetic dental goals and plan accordingly. 
If you need orthodontic treatment or dental implants to replace missing teeth, allow enough time for the appropriate treatments to correct these problems.
A Smile Makeover Is a
Great Graduation Present
If you are a parent, a smile makeover is a fantastic gift for your graduating student.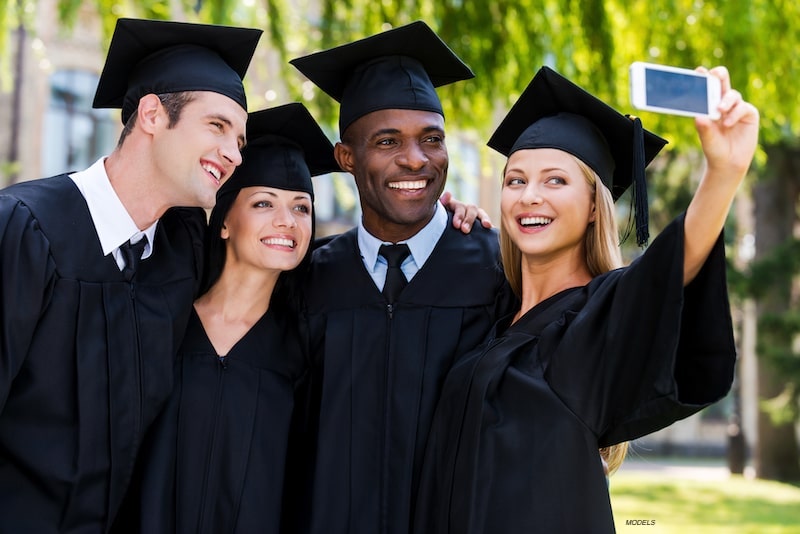 An appealing smile allows them to approach adulthood or enter the job market with renewed confidence and improved self-esteem.
Your
San Diego, CA
Same-Day Smile Makeover
Provider
At La Jolla Cosmetic Dentistry & Orthodontics, you can count on Dr. Kami Kohani to provide quality smile makeovers in only one day when you need teeth whitening, veneers, or crowns in San Diego, California.
Dr. Kohani has expertise with CEREC® restorations and orthodontic treatments, including Invisalign® and tooth replacement with dental implants.
Enjoy enhanced comfort and compassionate cosmetic dental care in San Diego when you visit La Jolla Cosmetic Dentistry & Orthodontics.
If you are planning to attend a special event in the near future, call La Jolla Cosmetic Dentistry & Orthodontics at ​​(858) 622-1007 today! Check out our before and after photos here!